---
&nbsp
With pleasure we annonce to expect the kitten after Lotzika and...............secret:))))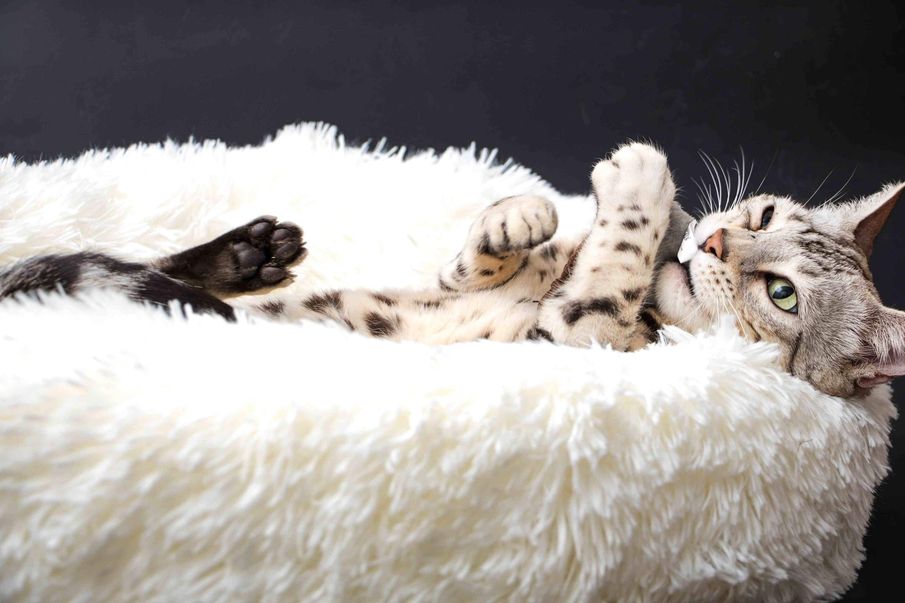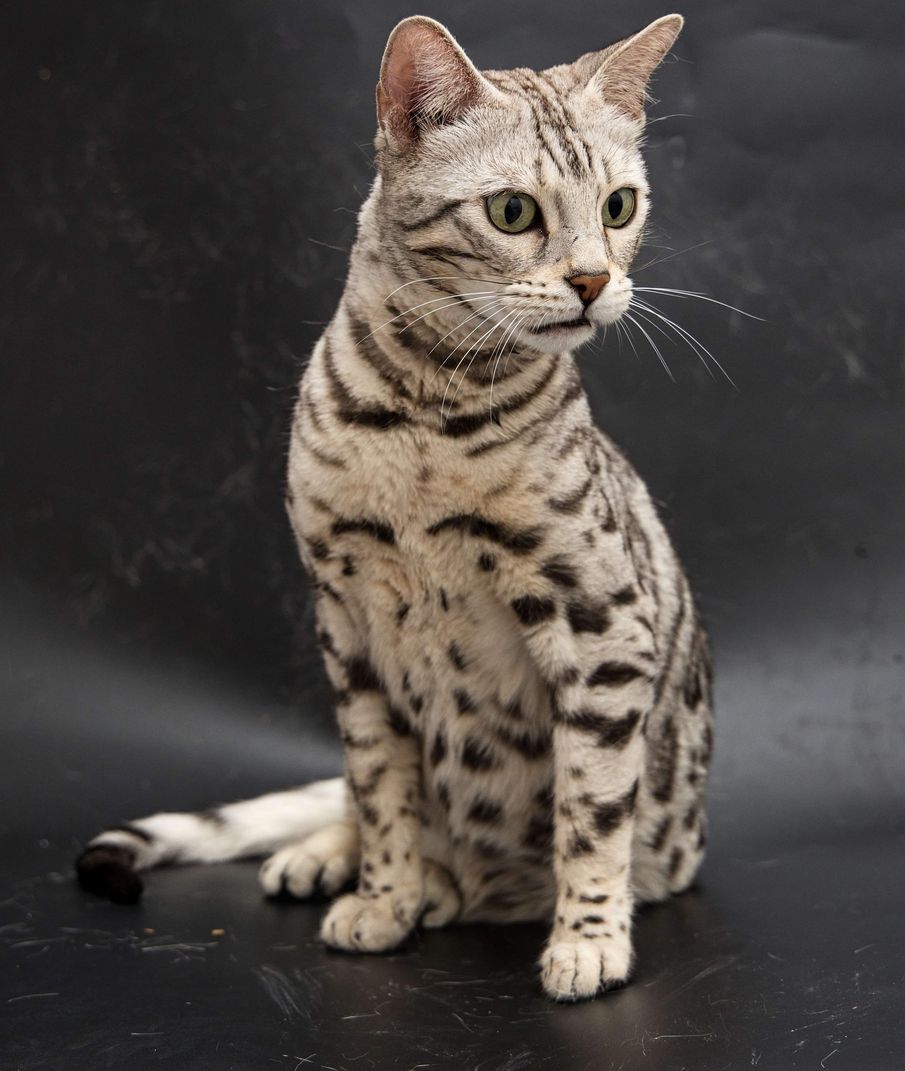 &nbsp
In year 2019 we had the litter H and L.
&nbsp
Žako - PK, PRA normal, Lotzika - PK, PRA normal, Falco - PK, PRA normal
&nbsp
Falco Fluffy Hearts stays in our breeding kennel.
&nbsp
1 silver boy, 1 silver girl, 2 brown girls and 1 brown boy with wunderful caracter and excelent look. The heads are perfect.
&nbsp
So, it is offically clear - Lotzika will have kitten. The father is Koppiekatz Aishma.
&nbsp
So, it is offically clear - Oddie will have kitten. The father is Alan Delectamur.
&nbsp
All news and photos we put on facebook - facebook.com/fluffyhearts.cz/.
&nbsp
Last year we finished the exhibition´s career of Žako with the title of International champion, of Oddie with Champion. We will keep our attention to the breeding. May be we will go to some TICA exhibition with Lotzika.
&nbsp
Our cats are PRA normal. Lotzika has more test HCM N/N.
&nbsp
Oddie received the title of Champion, we also have the official diplom.
&nbsp
We have a new darling at home, it was a trip of 14 hours, but she is absolutelly excellent. See the pedigree:
8. generation born in Saphirs de lune, DOUBLE MASTER - SILVER MASTER WCF
Saphirs de Lune HOLMES, best bengal cat of WCF 2013
HCM - PKD NEG. - PRA NORMAL
X
CHAMPION BABY WCF SAPHIRS DE LUNE HYSTERIA
HCM - PKD NEG. - PRA NORMAL
5 champions in the pedigree : Kougar, Air Force One, Killer, Ghost Killer, Holmes
&nbsp
Today Žako visited a cardiology. Not only HCM is negative, but also other heart´s deseases.
&nbsp
Today Oddie visited a cardiology. Not only HCM is negative, but also other heart´s deseases.
&nbsp
Žako had a big succes in Bratislava and won in the both days!!!
&nbsp
Žako won the in the battle with polnish and italien bengal cats and received BIV.
&nbsp
We had a big succes, Žako won, what he could and even he was nominated to Best in Show of all breed.
&nbsp
Žako has complited all conditions for the titel of Champion. We started to work on the title International Champion.
&nbsp
After 21.7. we plan to mate Oddie:))
&nbsp
Also, the exhibition in Prag was succesful, Oddie has Exc.1 and Žako started the title Champion
&nbsp
So, Žako received in Most 2x CAC and Oddie in the class of junior 2x Ex.1. Perfect!!!
&nbsp
Since a cup of month we looked after a cat-male, who would be good for our breeding. It is not only about the nice look, but in specially about a healthy boy with completely healthy ancestors and interesting pedigree. We found him by Dana Tišerová in Bohemia Bengal. The male is tested on FIV, FelV, FIP, HCM and both parents are negative on PKD and PK Def. He is absolutelly perfect and he became a member of our cat´s and dog´s family without any problem.
&nbsp
On the first exhibition received Oddie on 13.12. Exc.1 and 14.12. Exc.2. We are very proud!!!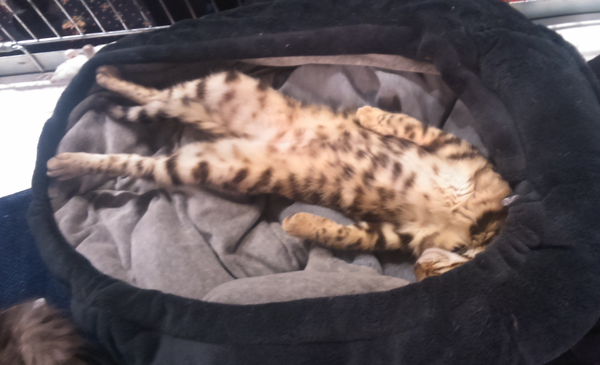 &nbsp
Today we arrived with our Oddie, born on 21.7.2014 in BohemianForest. The father is Sir Lancelot Lumiau and mother Igloo de Bengals from France. With Oddie we brought at the the certificate about the genotype N/PK and the certificate, that the both parents are FeLV and Fiv negative.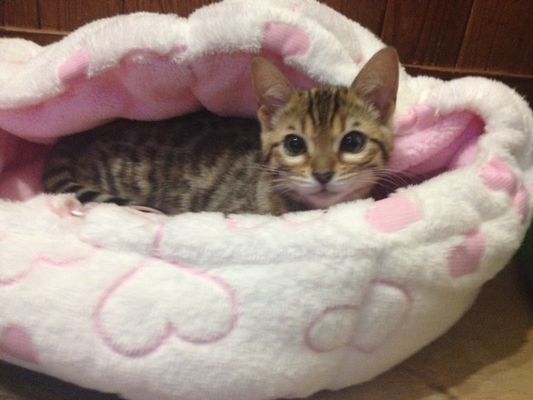 &nbsp
we will be sooo happy with her
&nbsp
About
We are a small breeding kennel from Czech Republic, founded in 2014. Prior to that had been proud owners of numerous cats that we had found wondering around the streets.
We have a lot of experience with breeding especially since we have own cattery of berger de dogs. We have been very successful at many of the international and national exhibitions. However, the character and comfort of our animals is of the greatest value to us. They have always been and will be part of our family and have a strong bond with all member of our family including children and other animals.